3 Affordable Car Gadgets to Make Life Easier Behind the Wheel
3 Affordable Car Gadgets to Make Life Easier Behind the Wheel
You don't want (or simply can't afford) to spend thousands of extra dollars to have a car equipped with a built-in navigation system? You had to compromise and pick a model that's missing a backup camera or remote starter? Don't worry, we have some interesting alternatives to show you!
WIRELESS REAR-VIEW CAMERA
Yep, there are rear-view cameras out there you can install on even entry-level cars. Just ask Google.
Imagine leaving the office at night and realizing that you have to back out of your parking spot. You can contort your body all you want trying to locate people you might run over or dangerous objects that could put a dent in your rear bumper, there's always a doubt because you can't see everything clearly in the back.
A rear-view camera can come in quite handy in this type of situation. If your car isn't already equipped with one, you'll certainly be interested in the various replacement solutions available on the market. Here's one:
This system comes with a wireless camera that you can easily fix to the rear of your vehicle. Of course, it offers night vision. The camera connects with your smartphone to display the recorded image. It will alert you when you get too close to an obstacle, as is the case with conventional backup cameras. This product is available on Amazon and while you can find other models from other brands (FenSens, LOOK-IT, Autocam AC1102, Peak PKC0RB, etc.) it's the one that caught my attention the most because it looked so easy to install and use.
Below is a video showing the Pearl's RearVision System: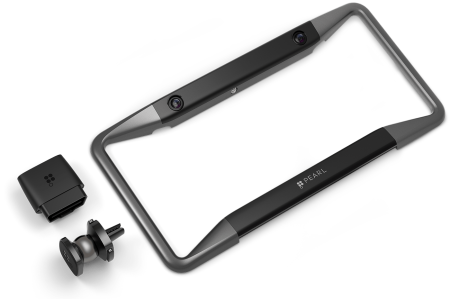 UNIQUE REMOTE STARTER
The remote starter is an awesome invention, isn't it? While not everyone actually needs it (if you live in an area where temperatures don't drop below the freezing point, you can skip this part and go to the next gadget), for those of us who have to face winter and the cold, this tool is practically a must!
Of course, remote starters have come a long way since the days of giant keyfobs, but what do you do after you leave the dealer lot without a remote starter installed on your new car? Let your butt freeze? No, not with super devices like SmartStart.
You can start, lock and unlock your car anywhere in North America simply by using your phone. No need to see the car or be within a certain range since the system uses a different network than your phone to operate. It's like magic! For now, SmartStart is designed to work across Canada and the U.S. only, but the company (Viper) is busy expanding into other countries.
Visit the SmartStart website to learn more.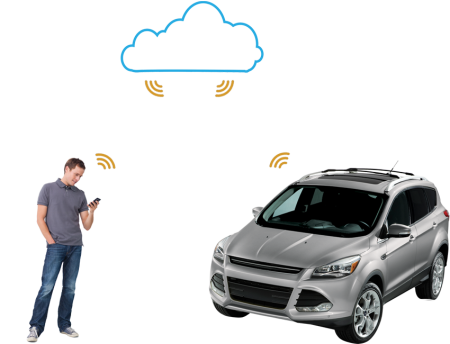 HEAD-UP DISPLAY WITH NAVIGATION
Your car doesn't have navigation? Consider a head-up display system that will project your smartphone's GPS instructions on your windshield. Personally, when I bought by Ford Edge last year, the nav option required a premium of a few hundred dollars and my budget didn't allow it.
With laws against hand-held devices behind the wheel, using the GPS on your phone proves complicated if you don't have a co-driver. And there's no real good place to fix it securely, either. I hate to have to take my eyes off the road more than I should just to read the instructions on a screen. It also puts other road users at risk.
Well, I found a very interesting and fairly cheap solution to address this problem. It's a head-up display system that projects your smartphone's GPS data onto a clear panel mounted atop the dashboard (seamlessly juxtaposing with the windshield). You can easily see the road and check your nav info at the same time. I actually plan to purchase a kit for my mom this Christmas. The most enticing product I came across was called HUDWAY GLASS, but there are a few similar ones on Amazon (see a list).
If you'd like to discover more cool products, gadgets and technologies available in Canada to make life easier behind the wheel, don't miss my upcoming articles on Auto123.com!
Published at Mon, 04 Dec 2017 17:09:38 +0000 from Google News